Labour & Recruitment?
Industrial Goods?
Indigenous Owned & Operated?
YEP. All 3.
IronMerge Group is Supply Nation registered and consists of three horizontally integrated divisions.

PEOPLE | INDUSTRIAL | MINERALS
IronMerge People (IMP) provides recruitment and labour hire services, with a highly experienced team of recruitment professionals.

IronMerge Industrial (IMI) supplies over one million products from warehouses across Western Australia and South Australia, with a focus upon tooling and hardware, safety & PPE, packaging and general consumables.

IronMerge Minerals (IMM) is a junior mining business with tenements held in emerging exploration regions in Western Australia backed by an experienced team of geologists and exploration specialists.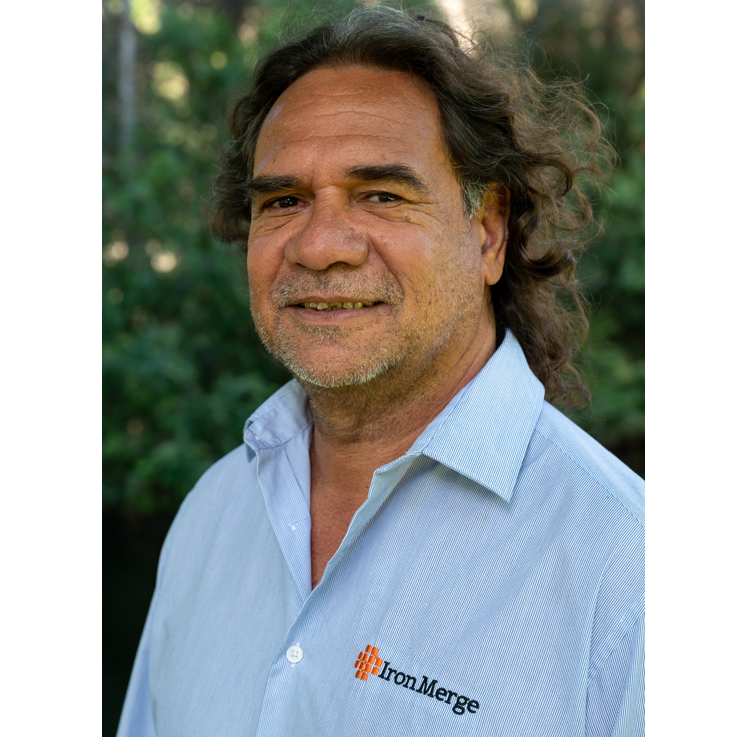 Ian Taylor
Ian is an Aboriginal person (Nyamal) with experience and proficiency in engaging with Aboriginal people, government, private and resource sector communities.

Ian has worked extensively with people from diverse cultures and has excellent organizational and management skills honed from his experience as Executive Officer of the Pilbara Native Title Service and Executive Officer at the Department of Justice, Courts & Tribunal.

Ian is currently studying his law degree and has successfully managed a number of indigenous employment programs and has developed a deep comprehension of the social and economic factors affecting Aboriginal Australians. His connection with people, land and community delivers unique insight to IronMerge and its clients.


ian.taylor@ironmerge.com.au
Brendan Milburn
Brendan is an accomplished construction manager with 35 years experience off-site and on-site in the WA Mining & Resource, Oil & Gas and Construction sectors, with an enviable knowledge of Business Development and Construction Management.


Brendan has significant experience in senior management, planning and resourcing to meet contract schedules and profitability targets. His project management skills, including budget forecasting and control, maintenance planning and scheduling, and project reporting are highly regarded in the industry.

Brendan brings to IronMerge his practiced understanding of Design, Construction, Technology and Sustainability for delivering tenders, budgets & estimates and construction programs.


Do you have a question for one of our experts? Or would you like to learn more about what it's like to work with us? We'd love to hear from you and we're always happy to help.

Telephone:
1300 58 51 51
IronMerge Pty Ltd
PERTH OFFICE | 14 Outram Street, West Perth WA 6005

ACN 635 016 223
ABN 88 635 016 223
info@ironmerge.com.au